Vinyl is generally the most popular material for window frames. It's cheap and easy to clean, arguably two of the biggest selling points about anything to do with house construction for homeowners. For lots of people, it works out just fine, at least in the short run. But in the long run, you can run into issues — expensive issues. Here are 4 reasons to replace vinyl windows in Vancouver.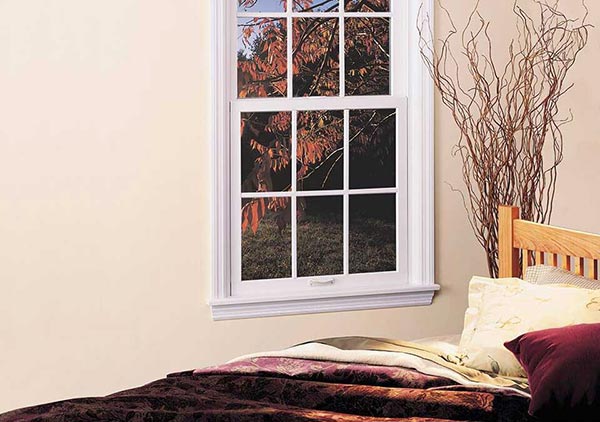 1. It warps in the Vancouver weather
This is the biggest reason to replace vinyl windows in Vancouver. Vinyl is the worst material for holding its shape out of aluminum, wood, glass, or Fibrex when it comes to temperature changes. It will readily expand and contract in the heat and cold, respectively. In Vancouver, temperatures can change by up to 10 degrees Celsius in just a few hours. This relatively rapid change can put a lot of stress on your vinyl frames.
The obvious problem with this is that eventually, the shape of your frame will start to change. You'll end up with a lot of bent lines rather than the sharp, clean lines you might have ordered originally.
And it doesn't just look cheap, either. This reshaping and constant warping of the vinyl can result in some issues that can get very costly, very quickly.
2. The glass can sheer through the vinyl glazing
Like we said, vinyl expands and contracts more than glass. Seven times more, in fact. So when you have a glass element attached to a vinyl element, you have one piece that's moving around a lot and one that's staying fairly still. This creates a lot of friction and can result in the glass sheering through the glazing.
3. Poor vinyl joinery can leak
It's not uncommon for older vinyl windows to have poor joinery. Between human error and inherent problems with the material itself, vinyl joinery is notoriously leak-prone.
On more than a few occasions, we've needed to replace vinyl windows after a customer has suffered a massive leak under these circumstances.
One case, in particular, involved a woman whose living room had become soaked in water after a torrential downpour overnight.  When she awoke in the morning, the wall, cabinet, and carpet near the window were saturated. The chipboard cabinet needed to be replaced and the carpet needed a professional clean.
To make matters worse, when they moved the cabinet to replace it, they also discovered that smaller, long-term leaks from the glazing being sheered had rotted some of the wooden flooring under the carpet.
It was a very costly result of saving some money on the window frame material.
4. Vinyl insulated glass seals can fail
This can be a result of the glaze failure above or even just the failure of the vinyl itself. If water gets under the insulated glass seal, it will eventually lead to failure. If the insulated glass isn't sealed properly, the insulation isn't going to do much good.
Consider that in Vancouver we're having high temperatures of 3 degrees Celsius at the moment, this seal failure results in some very, very chilly homes.
Renewal by Andersen of Vancouver prides itself in using Fibrex for its window frame material. It's cost-effective and easy to clean like vinyl, but because it contains wood pulp it's much less susceptible to warping in the highs and lows of Vancouver's often harsh weather.
If you're worried about your vinyl windows, contact us today. We'll help you replace vinyl windows in Vancouver with something much better suited to this city's particular climate.