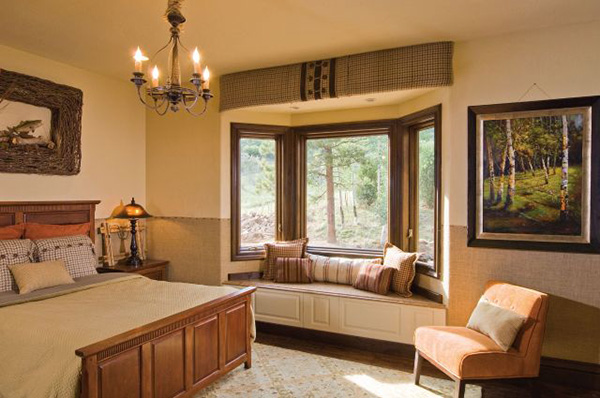 It's no secret that it's great to feel truly proud of the appearance of our home. The front door and the windows, in particular, are part of what make a house stunning. They are also the focal point of the interior of a room.
One great way to improve your home's appearance is to install bay windows. Modern, energy efficient, and gorgeous, they add a unique appeal to the overall design of your home while offering superior functionality for years.
Bay windows are a combination of three windows that extend from your home at a dramatic angle. They are made up of a central fixed window and two side windows that protrude from the house at 25, 35, 45, or 90-degree angles.
The result is a beautiful window that offers a panoramic view, lets more natural light enter the room, and adds a certain charm to both the house's interior and exterior.
If you're planning to install bay windows to your home in Vancouver, congratulations – you've made an excellent choice. If you still have your doubts about this type of window, here are seven unexpected benefits of bay windows:
1. More Natural Light
Not only do they offer a breathtaking panoramic view of the outside world, but this window practically invites the sun to your home.
The angled design of bay windows lets natural light in from multiple directions, making them more effective than traditional flat windows.
In addition to the energy-saving benefits of natural light in your home, you can't forget about the mental advantages of the additional sunlight.
Plenty of daylight increases productivity and comfort and provides the mental and visual stimulation needed to regulate your circadian rhythm.
2. Bay Windows Add Style and Volume to Any Space
Bay windows are a popular choice for their panoramic views, elegance, and energy efficiency perks.
But they can do much, much more than that.
Bay windows are also known for their ability to make a room feel more spacious than it actually is. This feature can be especially useful if you live in a small house or crowded environment.
3. Good Ventilation
Because they are a cluster of two or more windows, you can enjoy a nice breeze from two or multiple directions instead of just one.
When you consider this feature, along with the fresh, pure air, such windows can help circulate through the room, it's no wonder that they are a preferred option for homeowners.
4. Increased Home Value
Bay windows are an excellent way to add value to your home and attract potential buyers. The shimmering glass increases the house's curb appeal, making it look clean and modern. Their design brings an elegant look to the room while creating a feeling of additional space.
A living room with bay windows is often seen as extra living space, which can only add to the value of your home.
5. Create a Cozy Reading Retreat
Bay windows offer a nice view, and they can add to the charm of any room. But, some people prefer them for their functionality, not just their aesthetics.
You can install a seat or a cozy sofa next to your bay window, snuggle under a blanket with a good book and a warm cup of coffee and read.
You can also add a small table or a desk in from of the bay window to create the perfect home office environment.
Regardless of which scenario appeals the most to you, one thing is clear – bay windows can help you create a cozy retreat that you, your family or your friends can enjoy.
6. Versatility
Bay windows are a great addition to modern homes.
One big reason many people enjoy bay windows is because they're extremely versatile.
You can install them in your living room or the kitchen, although the master bedroom is a great option, as well.
7. More Storage Space
You can use the seating area around a bay window as storage space. For instance, you can put a sofa with hidden compartments underneath where you can store clothes, books, shoes, and so on.
When you consider the benefits of bay windows together with the elegant appeal that they can bring to your home, it's easy to see why they are such a great investment.