It's generally a good idea to arm yourself with information before embarking on window replacement-a seemingly straightforward upgrade that contributes greatly to the aesthetics, comfort, and energy efficiency of your home.  But which questions should you ask your choice of window contractor? Let Renewal by Andersen® of British Columbia help you get started with these: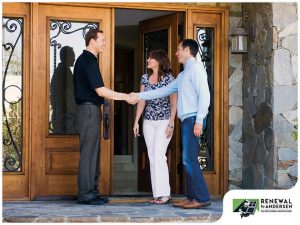 1. "What are your qualifications?" Before doing anything else, ask your contractor about themselves. Make sure they have the necessary licensing, bond, and insurance. They should also have workers' compensation and liability coverage for your greater protection. If they answer yes, follow this up by asking to see these credentials. Renewal by Andersen® of British Columbia is always ready and willing to show you proof of our qualifications – all you need to do is ask. 
2. "Can you provide an itemized window quote?" Your choice of window company should be able to give you a precise and detailed window estimate. Make sure that it covers every aspect of your window replacement, including the start and end dates, product and labor costs, customization options, and warranty coverage. A complete breakdown of expenses should give you a clearer idea of where your budget is being spent on. Should you spot any charges that seem vague or out of place, ask your contractor for clarification immediately.
3. "How long does it take to complete a window replacement?" The estimated time typically depends on the number of windows to be removed and installed. If you've ordered custom-built windows, for example, you can expect to wait a fair bit. Excepting any unforeseen circumstances, the window replacement process itself usually takes only a day or two. You'll need to ask your contractor for a more accurate projection.
Call Us Today
Renewal by Andersen of British Columbia combines access to high-quality replacement windows, timely and efficient workmanship, and customer-focused service, allowing for an experience that's both positive and rewarding. Our communication lines are always open! Just call us today at (604) 200-1025 or fill out this contact form to schedule your window consultation. For the best window replacement service in and around Vancouver and Delta, BC, look no further.