1 / 8

2 / 8

3 / 8

4 / 8

5 / 8

6 / 8

7 / 8

8 / 8
What are Frenchwood® Sliding Doors?
Frenchwood® sliding doors are perfect for those looking for traditional, classic architectural style but don't have the space for a hinged patio door. These sliding patio French doors are a favourite in British Columbia because they have the same classic look as traditional French doors, and are available with screens to let summer air in, while keeping insects out. Frenchwood® sliding doors (also called gliding doors) have the same aesthetic appeal as standard French doors, but leave your floor space free for furniture and walkways.
Why Choose Frenchwood Sliding Doors?  
EASY TO USE – Each door is made with smooth and easy-sliding dual ball bearing rollers with self-contained leveling adjusters.

CONVENIENCE – Sliding operation leaves your floor space free for furniture and walkways. The frame is finished with a long-lasting protective urethane base for durability and minimal maintenance. A between-the-glass blinds option is available for added privacy.

EXTRA SECURITY – Solid, secure construction with patented full-length weatherstrip and multiple locking points offer an added level of security. Our doors are covered with rigid sheaths for an attractive appearance with next to no maintenance required, and increased security thanks to our reach-out locks.

VERSATILITY – Renewal by Andersen's Frenchwood sliding doors are available in single-panel or multi-panel configurations, with custom sizing available. Multiple colours including stainable oak, maple, pine, or a prefinished white interior, and many hardware options to allow for complete customization of your door.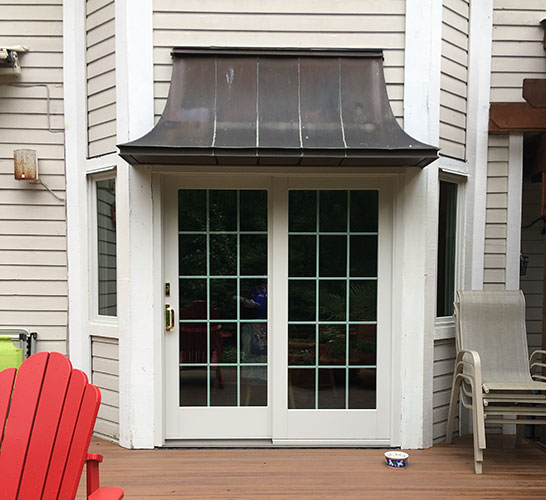 Additional Patio Door Options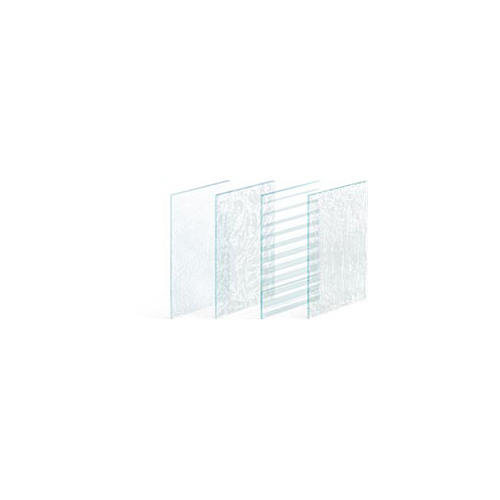 PATIO DOOR GLASS TYPES
We can help you select a glass option that enhances your patio door, while providing the ultimate in heating and cooling performance, visible light transmittance, and ultraviolet (UV) protection.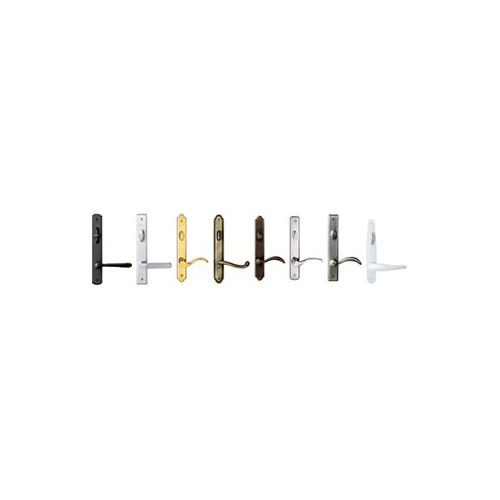 ENTRY DOOR HARDWARE
Complete the design and functionality of your patio door with beautiful, durable hardware. Choose from our collection of products, styles and finishes!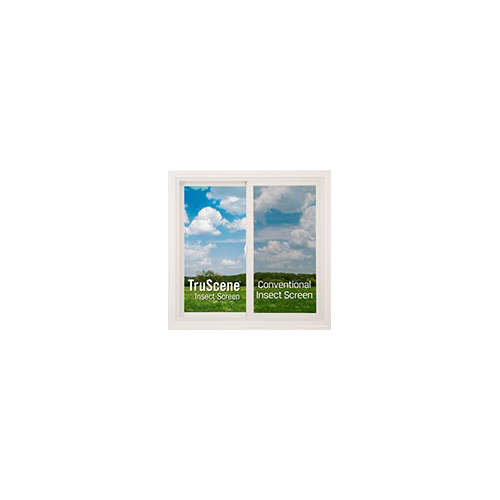 PATIO DOOR SCREENS
Hinged Insect Screen
Double-Hinged Insect Screen
Gliding Insect Screen
Retractable Insect Screen