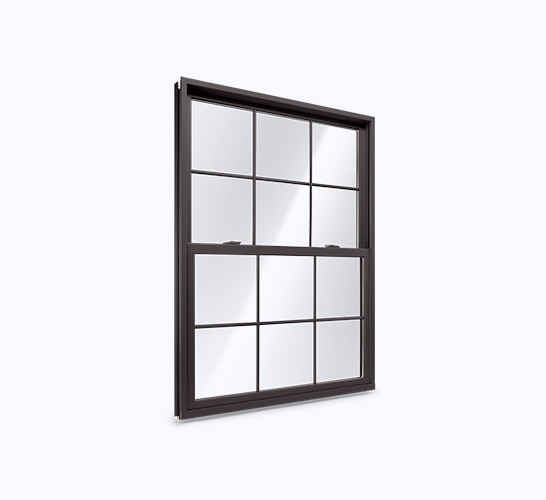 1 / 7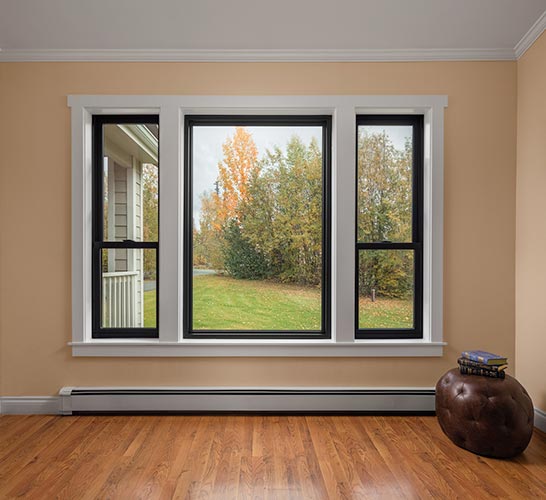 2 / 7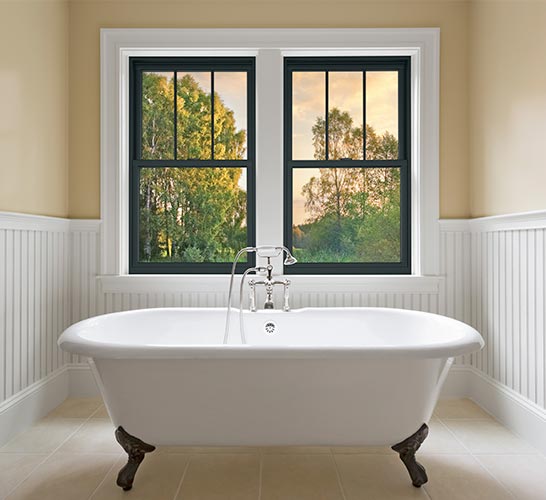 3 / 7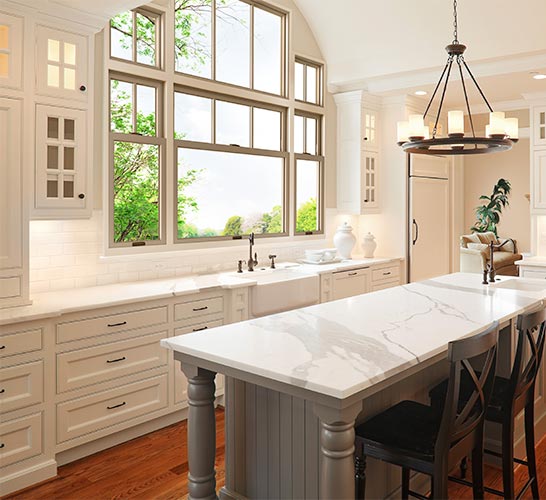 4 / 7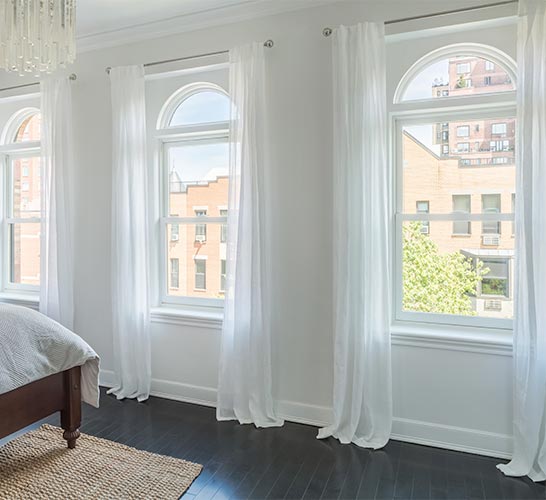 5 / 7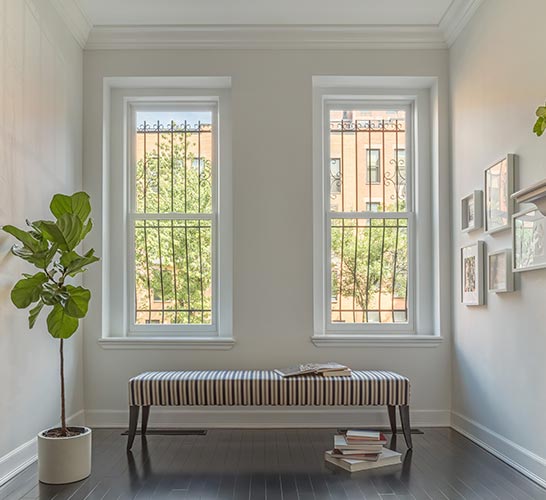 6 / 7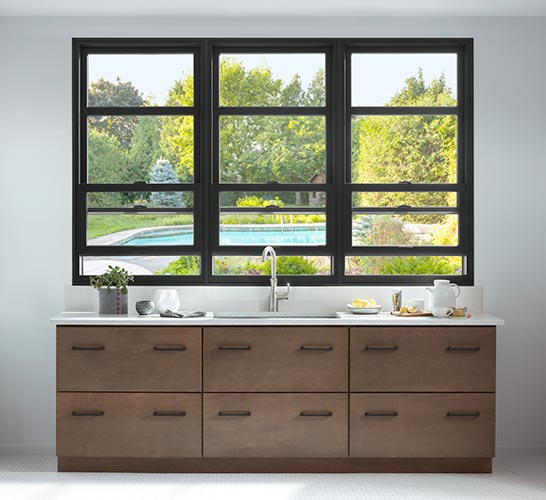 7 / 7
What are Double Hung Windows?
Renewal by Andersen double hung windows have top and bottom window panes that create double openings on both levels. This allows for maximum ventilation to let fresh air in and stale air out. They also tilt inwards which allows for convenient, safe cleaning and maintenance from the inside of your home. Our double hung windows come in three timeless, elegant styles to match and enhance your home's architectural aesthetic:
Standard double hung windows which feature identically sized sashes
Oriel-style double hung windows which feature a large upper sash
Cottage-style double hung windows which offer a large lower sash
Why Choose Double Hung Windows?
ENERGY-EFFICIENCY – With an energy efficient weather tight seal, double hung windows help guard against water infiltration, drafts, and even help to reduce sound.

LOW MAINTENANCE – One-handed, inward tilting of both sashes provides easy and safe access for occasional window cleaning.

ELEGANCE – Mortise-and-tenon frame and sash construction provides a timelessly traditional, hand-crafted look.
HISTORICAL ACCURACY – They are a favourite selection for home renovation or restoration projects where historical accuracy is important.
SIMPLE OPERATION – Counterbalanced by spring-powered balancers, the sashes are incredibly easy to open and close, and provide excellent ventilation.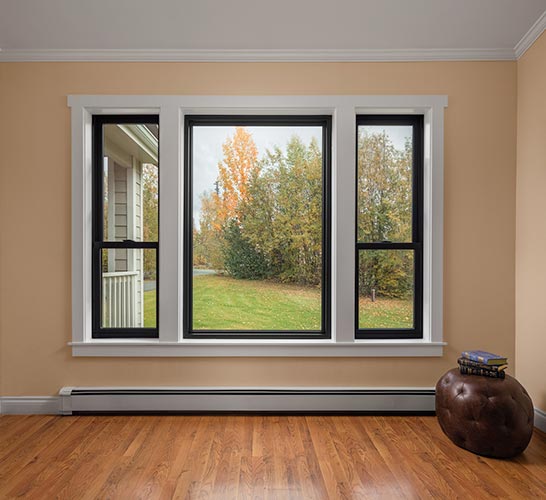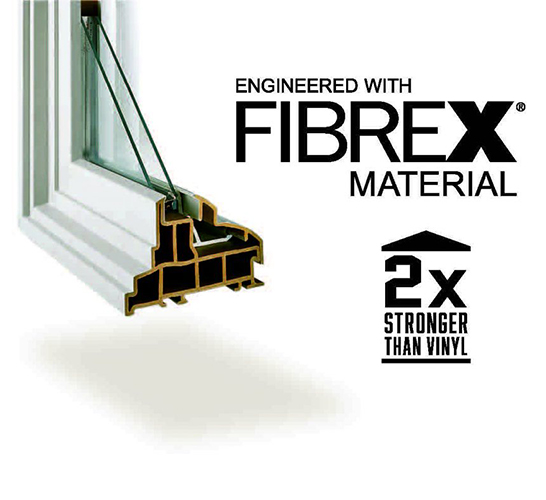 Fibrex Frames
All Renewal by Andersen of British Columbia window frames are made with exclusive Fibrex® material, a high-quality composite material that combines the strength and stability of wood with the low-maintenance benefits of vinyl. Fibrex was designed for beauty, energy efficiency, easy maintenance and the durability to withstand Canada's harsh winters in a way vinyl never could.
Additional Window Options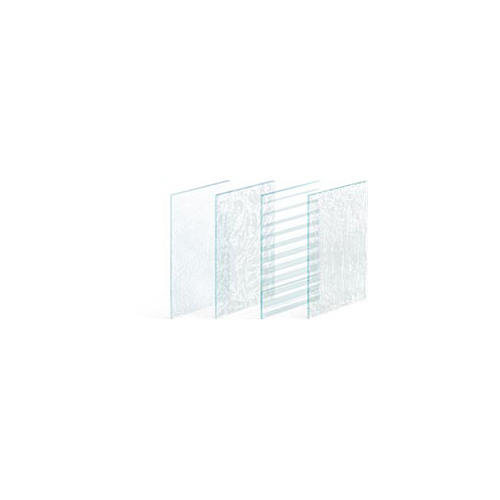 WINDOW GLASS OPTIONS
Renewal by Andersen of British Columbia offers a variety of glass options that enhance your window design, while providing unparalleled cooling and heating performance, clear light transmittance, and critical ultraviolet (UV) protection.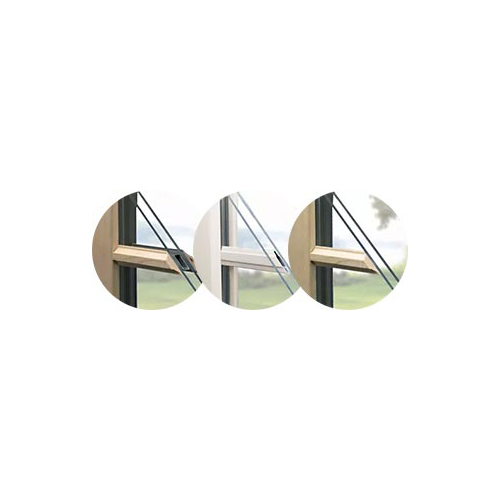 WINDOW GRILLES
We carry a wide range of customizable patterns to enhance the look of your home windows. Every window grille option is engineered for long-lasting durability and easy maintenance.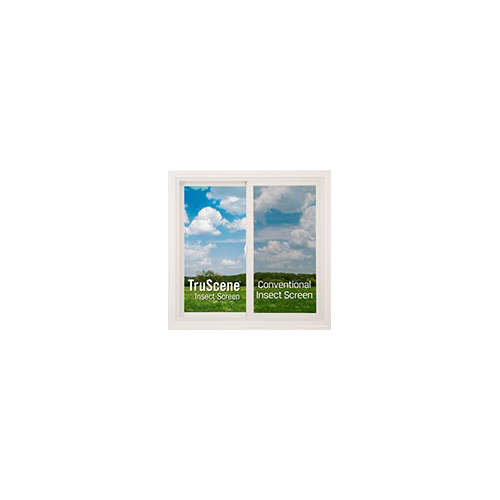 TRUSCENE® INSECT SCREENS
Truscene Insect Screens are virtually invisible, offering over 50% more clarity than standard window screens. Built with a micro-fine stainless steel mesh, they let in more sunlight and fresh Canadian air, while keeping even the tiniest pesky insects out.