1 / 10

2 / 10

3 / 10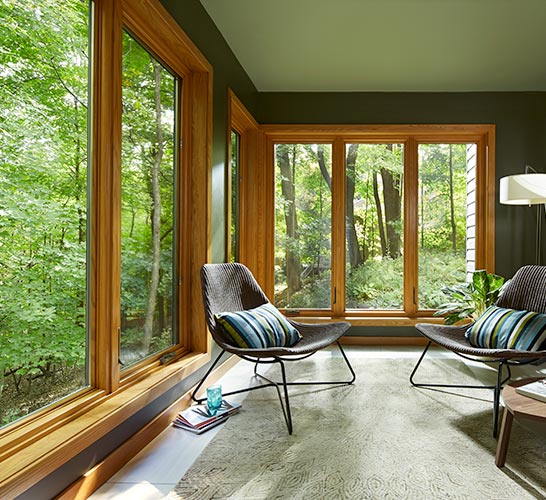 4 / 10

5 / 10

6 / 10

7 / 10

8 / 10

9 / 10

10 / 10
What are Casement Windows?
Casement windows (also called crank handle windows, or crank windows) are usually tall and thin, opening outwards with a hand crank. They are built using a single panel of glass often without ornamentation or grilles to help maximize your favourite British Columbia view. Hinged on the left or the right side, they have easily accessible lever locks at multiple points. Their lock creates a weathertight seal proven to enhance safety, security and overall comfort in your home.
Why Choose Casement Windows?
EASY TO USE – Features a beautifully designed folding handle that is easy to operate, tucks away and doesn't interfere with your window blinds or shades.
ELEGANCE – Our mortise-and-tenon frame and sash construction provides a timelessly traditional, hand-crafted look.
VERSATILITY – Casement windows are a common choice for above counters, cabinets or anywhere that requires a reach.
COMFORT – When fully open, casements provide the most ventilation of all window styles. When closed, they prevent air infiltration better than any other type of operating window.
HISTORICAL ACCURACY – With custom grille patterns they can mimic double-hung designs, a popular option for home renovation and restoration projects where historical accuracy is important.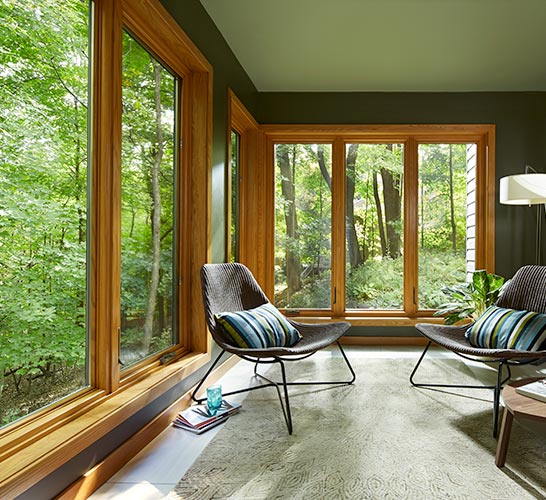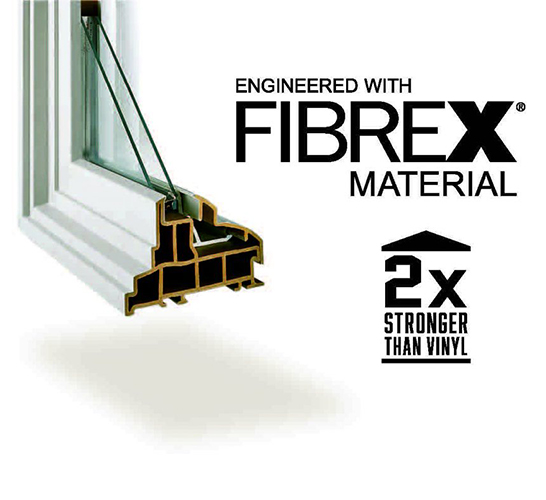 Fibrex Frames
All Renewal by Andersen of British Columbia window frames are made with exclusive Fibrex® material, a high-quality composite material that combines the strength and stability of wood with the low-maintenance benefits of vinyl. Fibrex was designed for beauty, energy efficiency, easy maintenance and the durability to withstand Canada's harsh winters in a way vinyl never could.
Additional Window Options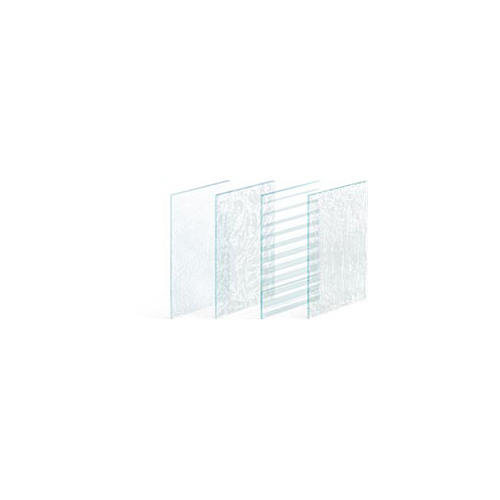 WINDOW GLASS OPTIONS
Renewal by Andersen of British Columbia offers a variety of glass options that enhance your window design, while providing unparalleled cooling and heating performance, clear light transmittance, and critical ultraviolet (UV) protection.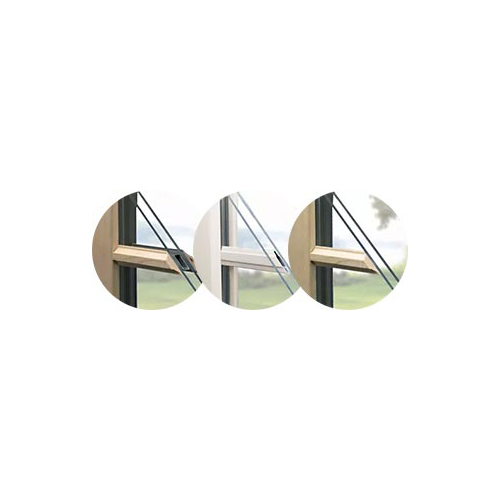 WINDOW GRILLES
We carry a wide range of customizable patterns to enhance the look of your home windows. Every window grille option is engineered for long-lasting durability and easy maintenance.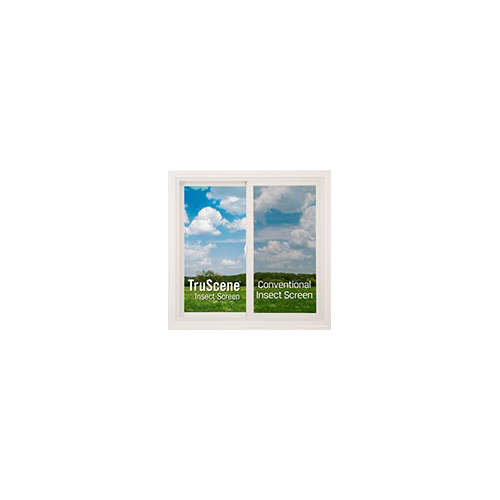 TRUSCENE® INSECT SCREENS
Truscene Insect Screens are virtually invisible, offering over 50% more clarity than standard window screens. Built with a micro-fine stainless steel mesh, they let in more sunlight and fresh Canadian air, while keeping even the tiniest pesky insects out.