Window Grilles
Renewal by Andersen offers a wide range of creative grille patterns to enhance the look of your home. All of our grilles are designed to be long-lasting with low-maintenance performance. With such a broad range of grille options, you can match your home's current architecture, change the look and style of your home or incorporate them into a renovation project for historical accuracy.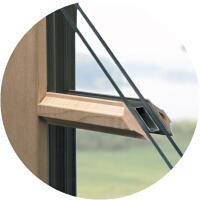 Full Divided Light Grilles
Full divided light grilles provide a visual replication of true divided glass. The option consists of a permanently applied exterior Fibrex® material grille, an aluminum spacer between the glass, and a removable or permanently applied interior grille. Available in two widths.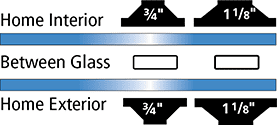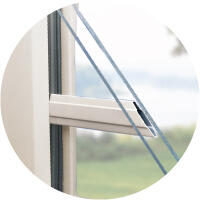 Between-the-Glass
Aluminum grilles are permanently installed between the panes during manufacturing, providing the beauty of grilles with the quick cleaning of a smooth glass surface. Available in two widths and an array of colors.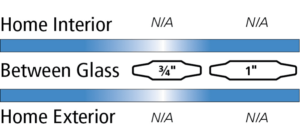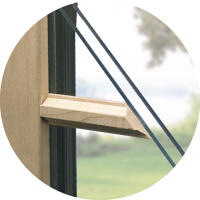 Interior Wood Grilles
Made of hardwood, these grilles snap into clips on the interior of the sash and can be easily removed to make glass cleaning a breeze. Available in two widths.