Why Choose Us? The Renewal by Andersen Difference
Renewal by Andersen of British Columbia proudly manufactures and installs high-quality Renewal by Andersen® windows to homeowners in the greater Vancouver area and Vancouver Island. We offer a diverse selection of styles and features that bring new life and beauty to customers' homes. As one of the most recognized and respected names in replacement windows, Renewal by Andersen offers expert customer service, with quality products and an industry-leading warranty.
Our Signature Service:
Your home is where you spend most of your time, which is why we promise to treat your project with the attention and detail it deserves. Our Signature Service ensures that we deliver the best product and service that meets your expectations, including: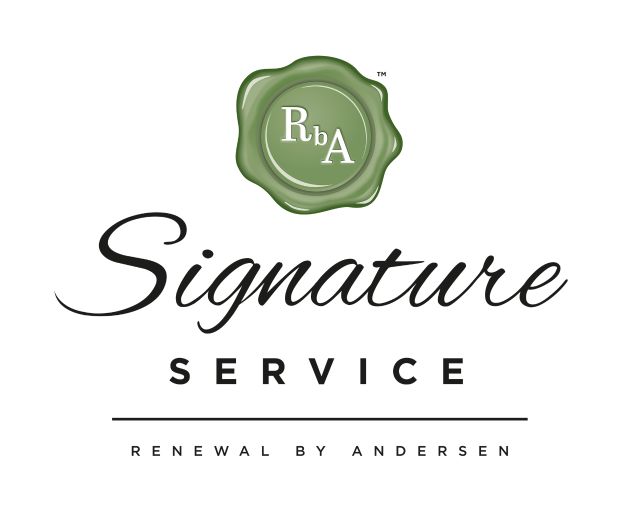 Professional Installation
Our professionals and local craftsmen are experts at putting in windows year-round, even in the dead of winter. We take extreme care to clean up after our work is finished, leaving you with zero worries and leaving you with beautiful windows or doors. Our installation method helps us work quickly and efficiently, with most jobs completed in just one day.
Hassle-free Process
Renewal by Andersen of British Columbia eliminates the need to work with multiple companies to replace your windows or doors. We are responsible for all aspects of your window replacement and installation project.
Energy Efficiency
Renewal by Andersen windows are ENERGY STAR® qualified for meeting strict energy efficiency criteria. Choosing quality replacement doors and windows not only updates the look of your home but also improves performance and efficiency that can shrink energy bills–and carbon footprint–by an average of 12% nationwide compared to non-certified products.*
Unrivaled Beauty
We carry a wide array of window and door products with many colours, styles, hardware, and grilles to ensure your replacements fit the unique needs and vision of your home.
---
Advocates for Sustainability
At Renewal by Andersen of British Columbia, we are committed to doing our part to help preserve the planet by promoting smart energy use. We aim to make homes as energy-efficient as possible by manufacturing and installing windows with high energy performance ratings. The right window replacement can go a long way in helping the environment!


When you're ready, we offer free consultations to connect you with an expert from our team. We'll answer any project questions you have and can talk you through the replacement process from quote to installation.