Window & Door Installation in
Vancouver & British Columbia's Lower Mainland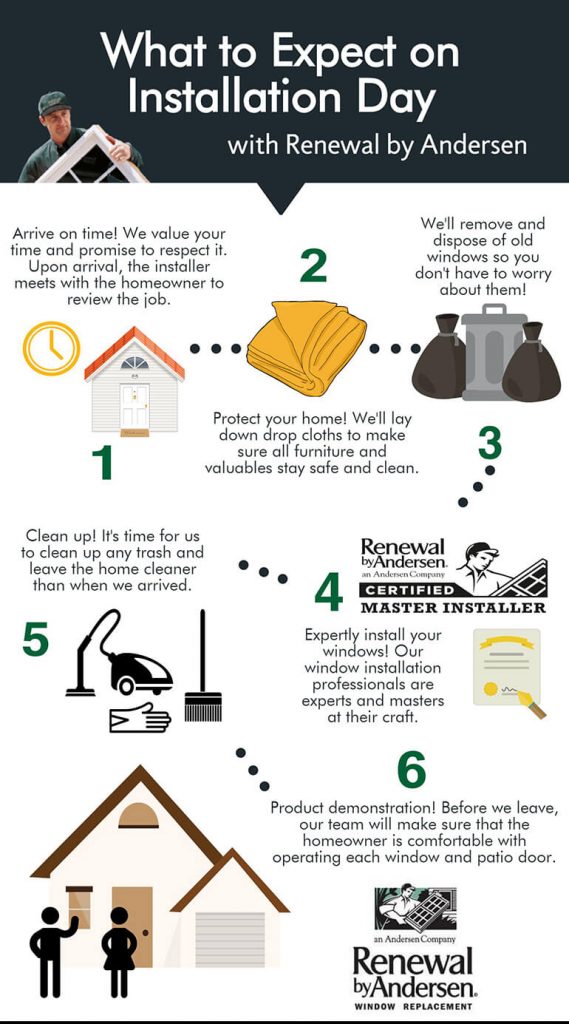 Renewal by Andersen of British Columbia uses a different and better approach to installing top-quality replacement windows and patio doors for homeowners like you. Once you have selected your desired window or door style and hardware accessories with a design consultant, you will be contacted to arrange the most convenient installation time for your schedule.
Worry-free Installation
Renewal by Andersen® replacement windows are tailored to fit perfectly in the space of an existing opening. Our installation professionals are experts in their craft and every project is covered by a two-year limited installation warranty.
Unbeatable Quality Work. Our trained installation teams know the importance of providing quality work – and they have the experience and means to do so.
Arrive on time.
Install to code. All of our installers are qualified to meet and exceed requirements.
Remove old windows and doors. We remove and dispose of your old windows and doors properly and correctly install your new replacement windows and entry doors.
Most window and door installation projects last no more than one day, start to finish.
Strongest Warranty in the Industry
Renewal by Andersen of British Columbia has one of the strongest, if not the strongest warranties in the industry—and it's not even close. We can offer these warranties because our workmanship is so meticulous, and our processes are so thorough. Simply stated—our installation crews are highly trained, highly skilled, and thoroughly inspected. We have rigid protocols and procedures in place to ensure that you get a "perfect" install. In fact, lead carpenters with over 20+ years of experience oversee the majority of our crews.
---
Ready to schedule your window installation service today? Schedule a FREE consultation with one of our professionals today.