If you notice your windows starting to show inevitable signs of wear and tear, it's time to schedule a replacement. Choosing a new set of windows is a big investment, so be sure that you choose the best. For long-lasting and reliable replacement windows, you might want to consider Fibrex® windows. Windows made out of Fibrex material promise the stability and strength of wood with the low-maintenance features of vinyl.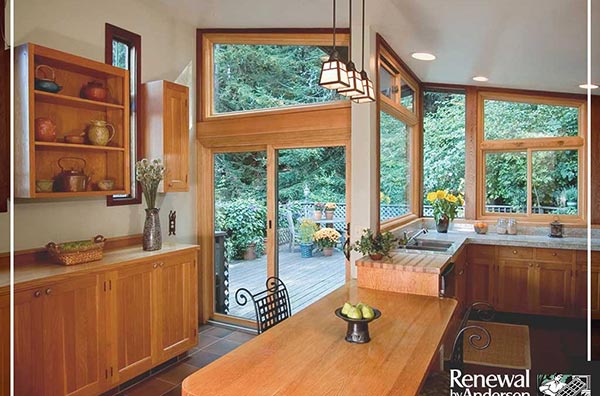 Here at Renewal by Andersen® of British Columbia, we provide quality services for your window needs. We share these four important reasons why you should choose Fibrex windows. 
1. Strong and Durable 
Since they use real wood fiber, Fibrex windows are very well-built. They are twice as strong as vinyl and can withstand the toughest of weather, from heavy rainfalls to harsh hailstorms. Their weathertight seals maintain their durability even through the most extreme winds. You can also choose dark exterior colors, such as black because Fibrex windows can easily stand against constant exposure from the sun. 
2. Boost Your Home's Appeal 
The strength of the Fibrex windows also means narrower frames. With narrower frames, there is more space for glass, allowing you a wider and better view of the outdoors. Additionally, you can also redesign the look of your home as the extrusion process gives your window contractor the freedom to formulate your windows to any shape, such as curved specialty windows. 
3. Easy to Maintain
Fibrex windows also guarantee that they are easy to maintain. These windows do not simply flake, rust, blister, peel, crack, pit, or corrode. With regular and proper maintenance, they can last very long and continue to function well even after 20 years since the day of installation. If you choose Fibrex windows, you may never need to scrape or paint them as they are not prone to rot, decay, or mold. 
4. Great for the Environment 
Not only are Fibrex windows made of clean, reclaimed wood fiber, but they can also help you save money on your utility bills. With the superior thermal insulating properties of these windows, your home will stay warmer in the winter and cooler in the summer. As such, Fibrex windows both benefit the environment and improve the comfort of your home.
Are you looking for a reliable window company for your Fibrex window installation? Turn to Renewal by Andersen of British Columbia. Call us today at (604) 200-1025 or visit our official website. We offer services in Delta and Vancouver, BC.