Natural lighting has many benefits, from giving your home a bright and cheerful look to helping you and your family sleep better and become more productive. In today's post, local replacement window company Renewal by Andersen® of British Columbia shares tips on bringing more natural light into your home.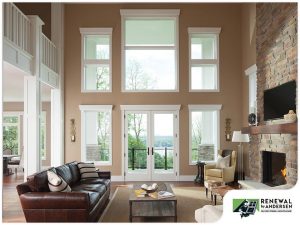 1. Choose a light interior color palette. Light colors have reflective properties that can help make your interior space look brighter. White as the main color will get you the best results, but pastels work just as well if white isn't exactly your favorite color. Furniture and decor with light-colored or reflective surfaces, including mirrors, can also have the same effect.
2. Install bigger windows. Big windows equal more natural light. If you are considering getting new windows, choose replacement windows with the biggest glass area possible. If you have multiple windows set in a row, consider replacing them with a large single window for maximum glass area. We at Renewal by Andersen can build custom windows that will fit your existing window opening, no matter the size.
3. Keep your windows clean. Dirt and grime on the glass can block the natural light that should be illuminating your indoor spaces. Ideally, windows should be cleaned every six months to maintain a clear view of them. Make it a point to wipe the window glass dry to avoid water spots.
4. Install sheer window treatments. Replace your blinds and heavy curtains with sheer, light-colored ones like linens, lace, and other loosely-woven fabrics – the lighter the material, the more light that passes through.
5. Trim back shrubs and trees. Consider the landscaping surrounding your windows, as some of them may be blocking natural light. Since trees provide shade that helps reduce solar heat absorption through the roof, make sure to trim the branches just enough so they avoid blocking the windows. You can hire an arborist if you're unsure how to trim tree branches without harming the tree itself.
Renewal by Andersen® of British Columbia is the trusted replacement window contractor serving customers in Vancouver and Delta, BC. Give us a call at (604) 200-1025, or fill out our contact form to schedule an appointment.