Are you still using the same window styles and decorations that you did during winter? In this post Renewal by Andersen® of British Columbia shares some fun ways to spring-proof your windows!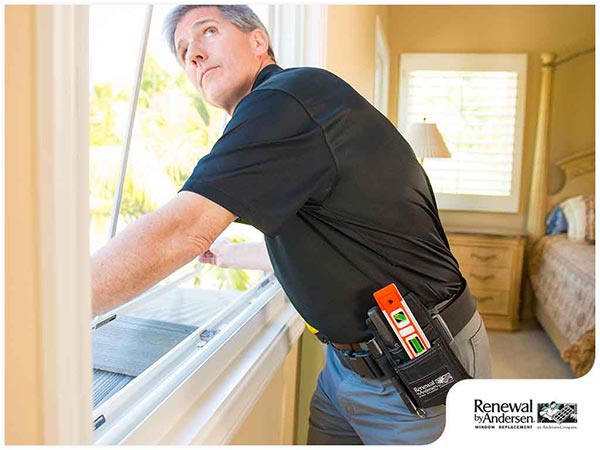 1. Clean the Windows Thoroughly
Get rid of watermarks, rotting wood and mold spots. These are just some of the common water damages that might have accumulated on your windows last winter. Feel free to hire a window company if the stains are too hard to clean.
2. Get Rid of Dark, Heavy Curtains
Dark, heavy curtains can help keep you warm and cozy during the cold winter months. Now that spring is here, however, switch to lighter, airy ones. Retaining your old winter curtains will only hinder airflow, increase humidity, and trap heat indoors.
3. Check for Damage
Watch out for mold buildups, rotten wood, and panel cracks, among others. These seemingly small issues can quickly worsen, spread out, and become a bigger, more expensive defect than they originally were. So make sure to have a window contractor address them right away.
Tip: Inspecting your windows during the cold winter months isn't wrong. However,  it's much easier to spot window damages and problems during spring because there's no ice or snow to obstruct your repairs.
4. Decorate Windows With Indoor Plants
Bust out your favorite indoor plants and build a small garden by the windows. Apart from improving your home's interior design, these can help get rid of unwanted odors by stimulating natural airflow and ventilation.
5. Consider Getting New Windows — If Needed
Have you been meaning to get a new set of replacement windows? Spring's the best time to do so! Contractors get more daylight, the weather is always nice, and the warm temperature helps window caulk set faster.
For fast, reliable window replacement services, look no further than Renewal by Andersen! We do window replacement, repair, and installation. Dial (604) 800-5176 for bookings in or near Vancouver and Delta, BC. Customers can also book their free consultation or request a price quote through our online contact form.