Sliding patio doors are a wonderful investment to add to your home; you're not only getting an uninterrupted view of the outside from the comforts of your home but they also provides natural light like windows do. However, like every fixture in your home, sliding patio doors aren't immune to certain problems and mishaps.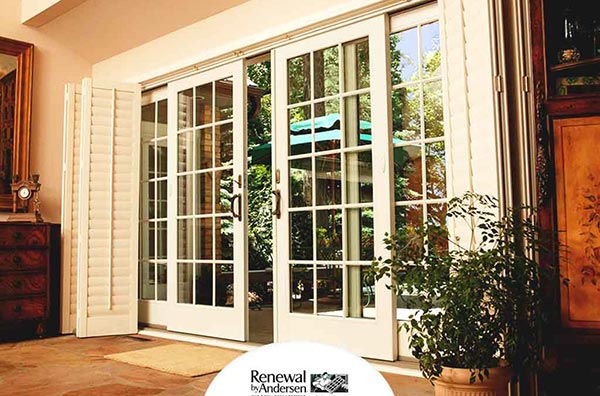 In this post, window contractor Renewal by Andersen® British Columbia discusses the six common problems that sliding patio doors tend to face.
Stuck Doors – Probably the most common sliding patio door problem, sticking doors are usually caused by debris build-up. This debris includes the dirt, mud, hair and fur that collect along the tracks and grooves of the door, clogging the rollers of the sliding door. Call a professional to clean the rollers to regain that smooth transition from open to close once again.
Alignment Problems – Some sliding doors can get knocked from the original alignment at one point or another. Simply realign your doors by removing it from the track and reinserting it to rectify this problem. Be sure to re-adjust the screws if needed, however, or the problem may not be solved properly.
Broken Latches – Broken latches are another common sliding door problem. Usually, simple oiling would do the trick but if it still won't work, then it's possible that you'll have to replace the latches entirely.
Shattered Glass – Shattered door glass can occur even if the frame isn't broken. If this is the case, then you can replace the glass by yourself but it's always best to call a professional to do the job. However, if the frame broke when the glass, then you have no choice but to replace the entire door. If you're in need of a new sliding patio door, hire door and window company Renewal by Andersen of British Columbia for the best results.
Torn Screens – This is another common problem you can face with your sliding door, especially if you have children. Thankfully, replacing the screen isn't too difficult and you can either do it yourself or hire a professional to get the job done if necessary.
Broken or Bad Seal – Your door's weatherstripping is supposed to protect you and your home from the elements but as time goes by, it's possible that this weatherstripping can break. Simply remove the old weatherstripping by removing its staples and replace it with new ones according to the instructions to rectify this issue.
Turn to Renewal by Andersen British Columbia for your window replacement needs. We are your number one provider of replacement windows and door installation services. Give us a call at (604) 800-5176 or fill out our contact form to get a 48-hour price quote. We serve homeowners in Vancouver and Delta, BC, and other nearby areas.