Window glass or glazing is the most important part of every window. Getting the right kind of glass can dramatically improve indoor comfort and aesthetics, as well as help you save on your utility bills. In today's post, local replacement window company Renewal by Andersen® of British Columbia shares a look at their High-Performance™ Low-E4® glass options and its features.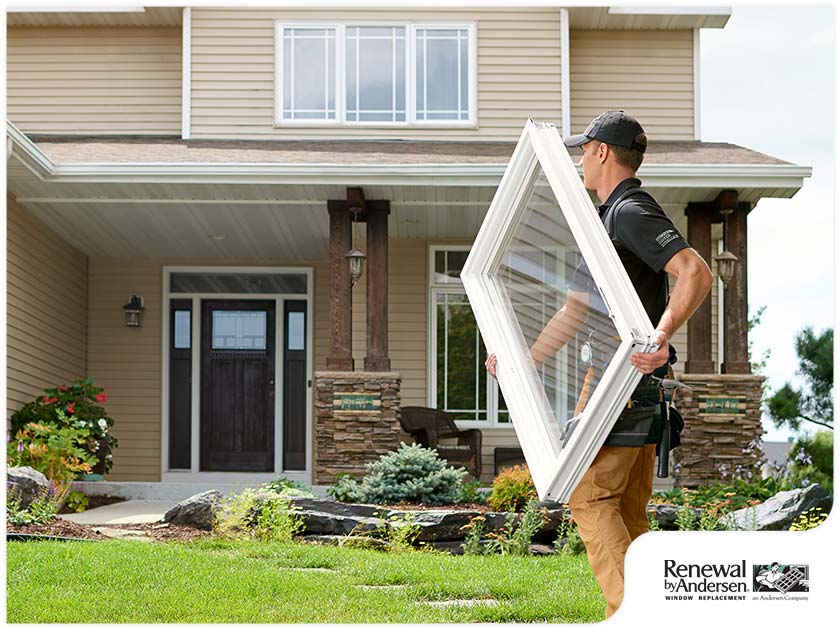 How Double Paned Glass Works
Glass is a naturally conductive substance. This is why traditional windows with single-pane glass tend to let heat pass through between indoor and outdoor spaces, which causes heat loss and drafts during the winter season, and increased indoor heat during summer. The heating and air conditioning systems will then need to increase their output to compensate, which will lead to higher utility bills.
Double pane glass is made of two glass panels separated by an airtight space between them. Eliminating contact between interior and exterior surfaces significantly reduces heat conduction, and, consequently, your annual energy consumption.
High-Performance Low-E4 Glass Types
Renewal by Andersen replacement windows are equipped with High-Performance™ Low-E4® glass, which works together with our Fibrex® material frames in providing long-term performance, beauty, and energy savings.
As a full-service replacement window contractor, we offer the following glass options:
1. High-Performance Low-E4 Glass 
Our standard glass package features low-emissivity (Low-E) tints that selectively block harmful UV rays and solar heat while letting visible light pass through. The outer pane is coated with a layer of metallic oxide that removes up to 99% of water stains when activated by sunlight.
2. High-Performance Low-E4 SmartSun™ Glass
This glass option provides improved thermal control similar to tinted glass without darkening your indoor spaces. This is ideal for windows that receive direct sunlight from noon to mid-afternoon.
3. High-Performance Low-E4 SmartSun Glass with HeatLock™ Technology™
This option provides all the benefits of our SmartSun glass, but with the thermal control layer applied to the room-facing side. It helps lock in heat in the home during cold days.
4. High-Performance Low-E4 Sunglass
One of our most energy-efficient glass options meets our highest standards in cold climate performance, as well as in sunny climates where direct sunlight can dramatically increase indoor cooling requirements. The High-Performance Low-E4 Sunglass can block up to 95% of solar heat and UV rays.
Triple-Pane Low-E Windows
Additionally, we also offer enhanced triple-pane versions of Low-E4 and SmartSun glass options, which provide enhanced insulation. Select Renewal by Andersen windows with Enhanced Triple Pane glass has received recognition as one of the Most Efficient ENERGY STAR® certified products in 2021.
Renewal by Andersen® of British Columbia is your leading provider of replacement windows. Give us a call at (604) 800-5176. View our specials and get in touch with our experts to schedule an appointment. We serve customers in Vancouver and Delta, BC, as well as the surrounding communities.