We are proud to announce that Andersen Corporation, Renewal by Andersen's parent company, has been named a Best Employer for Women 2022 by Forbes Magazine.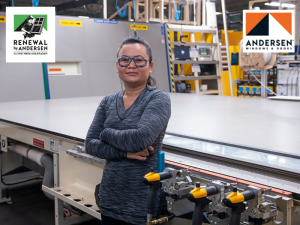 Annie Zipfel, senior vice president, chief marketing officer, and executive sponsor of the Women Leaders of Andersen employee resource network said of the recognition, "We are proud to be recognized by Forbes for the work we have accomplished to ensure Andersen is a special place to work for all employees. As a leader in the fenestration industry, with women representing 28 percent of our total workforce and nearly 30 percent of our leadership team, we are committed to furthering a culture of parity for our current and future employees who identify as women." Andersen's current senior leadership team is comprised of nearly 40 percent women.
Andersen's latest accolade is a result of the company's efforts to create an environment where all employees feel welcomed, valued, and inspired to achieve their full potential. Previous accolades include:
Here at Renewal by Andersen of British Columbia, the full-service replacement division of Andersen, we pride ourselves in having the same values as our parent company. We strongly believe in creating a supportive environment by treating each other, and our customers, with respect.
This commitment is reflected in our Signature Service, a commitment to giving you the best customer experience possible, through the winning combination of the best people in the industry, a superior process, and an exclusive replacement window and replacement door product.
Our great customer reviews say it all!