One of the key decisions you need to make when planning a major bathroom remodel is choosing which type of window should be installed. There are many options to choose from, which can be a bit overwhelming if you don't know what to look for. To help you out, expert window contractor Renewal by Andersen® of British Columbia helps you out: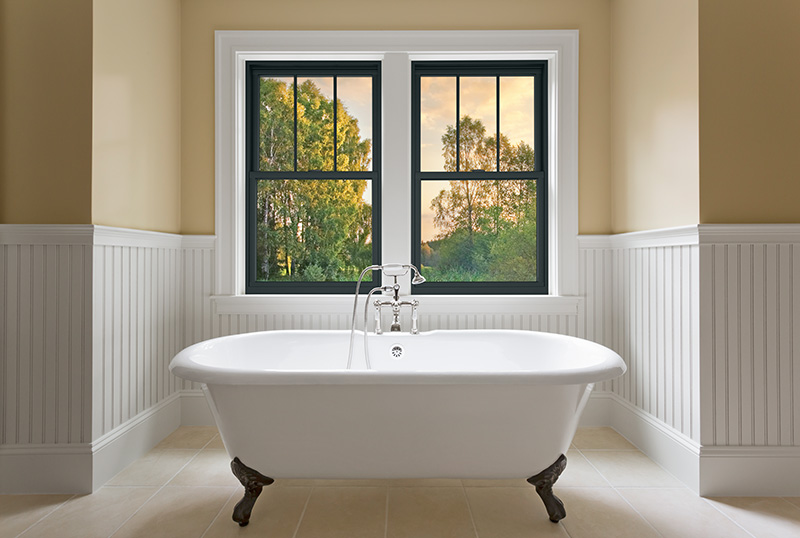 Determine Your Bathroom's Window Size 
Even if it's just in your bathroom, the size of your new windows is important. You might be considering a bigger window to let in more natural light, but this may not be possible depending on your bathroom's size. This might not also be ideal for the rest of your family if they value more privacy when using the bathroom. 
Check Your Window Placement 
The height of your new bathroom windows can determine how much privacy you want for your bathroom experience. Placing them higher on the wall than at head height will afford more privacy. You can even consider a skylight to add more privacy as well as natural light in your bathroom space!
Choose How Transparent the Glass Will be 
Your home's windows are transparent or slightly tinted to block out sunlight. However, it may not be ideal for a bathroom window to be fully transparent. Depending on the space and design of your new bathroom remodel, you might want to consider replacement windows that are textured, stained, seeded, or frosted.
Bathroom Window Types to Consider
Commonly used window types in bathrooms include awning/casement windows and slider windows. Awning/casement windows are used in vertical openings and have a hinge on the side of the window. They offer good energy efficiency and their simple design can be used in any room in your home. Meanwhile, slider windows are more affordable and practical. They also offer ease of opening and closing to adjust ventilation and have good energy efficiency as well!
As a reputable window company in the area, Renewal by Andersen of British Columbia is your best choice for your next installation! If you live in Delta, Vancouver, and the surrounding BC areas, call us today at (604) 373-9984 or online through our contact form.