Spring is ideal for almost any window replacement because of the warm temperatures and predictable weather. As such, you need to take advantage of the season if you want them installed properly by a professional window contractor. If you also want bigger windows and a wider view of the outdoors, you'll likely have to choose between bay and bow windows. While they're much bigger than other windows, they also offer unique benefits that you can take advantage of.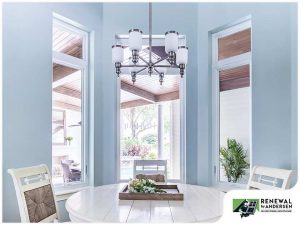 If you're not sure which one to choose, Renewal by Andersen® of British Columbia shares a quick comparison.
Bay Windows
These are most recognizable for having three or more window panes that are placed in outward projections. Typically, they'll be placed at either 90-, 135-, and 150-degree angles beyond the exterior wall of your home, so you get a central picture window with two other smaller windows on either side. This is also where the word "bay" comes from since they protrude outward and create additional living space for your home.
Bow Windows 
While similar to bay windows in some aspects, they use more windows and don't protrude outward too much. Compared to bay windows, they're more circular in design so not much room is left for a sitting area because they're designed with appearance in mind rather than practicality. If you want your room or living space to look more open or larger, these replacement windows are a good choice.
Which Window Should You Get?
This will mainly depend on your preference between the two window styles. You can also consider other factors such as your home style, budget, and wall space, as both options can be customized to fit your specific needs. However, keep in mind that bow windows tend to be slightly more expensive than bay windows because they can be made of three or more individual windows.
If you're looking for a reputable window company for your replacement project, you can count on the services offered by Renewal by Andersen of British Columbia. If you live in and around Vancouver and Delta, BC, call us today at (604) 200-1025 or fill out our contact form to schedule a consultation.