You may already have heard of U-Factor, along with other energy performance ratings, if you have been shopping around for replacement windows. In this blog, replacement window company Renewal by Andersen® of British Columbia shares an overview of what U-Factor is and its importance to your home's energy efficiency.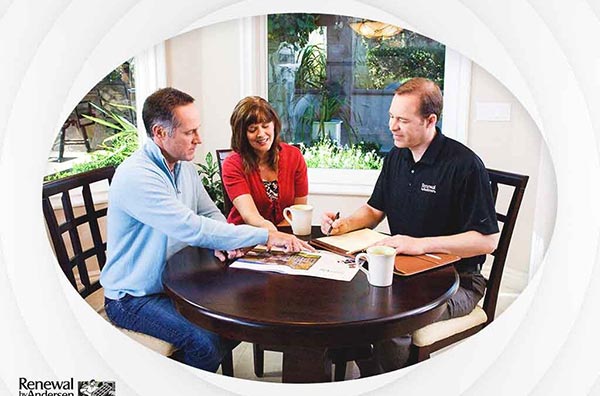 U-Factor and Insulation
To understand what U-Factor is, we must first discuss home insulation. Every home has an enclosure known as the "energy envelope," which includes the roof (or attic, depending on how insulation is installed), the exterior walls, and the fenestrations: entry doors, skylights, and windows. An ideal energy envelope should maintain stable indoor temperatures by keeping heat transfer to a minimum, reducing the need for heating and cooling systems to compensate, resulting in energy savings.
Simply put, U-Factor measures how well a product—replacement windows, in this case—keeps heat from escaping the energy envelope. Ratings are indicated as a number between 0.20 and 1.20; the lower the value, the better its insulation is. Therefore, when choosing replacement windows, look for values close to 0.20. Custom replacement window companies like Renewal by Andersen take your energy requirements into account during design and will make sure that these are translated into low U-Factor values once built.
Window Insulation
Replacement windows present a challenge when it comes to insulation. Unlike walls and roofs where spaces can be filled with conventional insulation, windows are made of glass, which happens to be a naturally conductive material. This is why traditional windows often feel cold from the indoors: heat leaks through the glass panels.
This is the reason why Renewal by Andersen replacement windows feature double-pane High-Performance™ Low-E4® glass packages as a standard component. Eliminating contact between interior and exterior surfaces virtually eliminate heat conduction, which results in low U-Factor values. Combined with specially-designed insulated spacers, our exclusive Fibrex® material frames, and precise installation process, you can expect exceptional energy performance throughout its life span.
Renewal by Andersen of British Columbia is the leading replacement window contractor in Greater Vancouver, the Fraser Valley, and Victoria. Give us a call at (604) 800-5176 or fill out our contact form. We serve customers in Greater Vancouver, the Fraser Valley, and Victoria, BC.