If you're the type of homeowner who is always on the lookout for new design trends, chances are you've come across fellow home decor enthusiasts suggesting you install sliding doors. But are sliding doors really worth considering? In this blog post,  your trusted replacement windows and doors company Renewal by Andersen of British Columbia discusses the features of sliding doors and how they can improve your living space.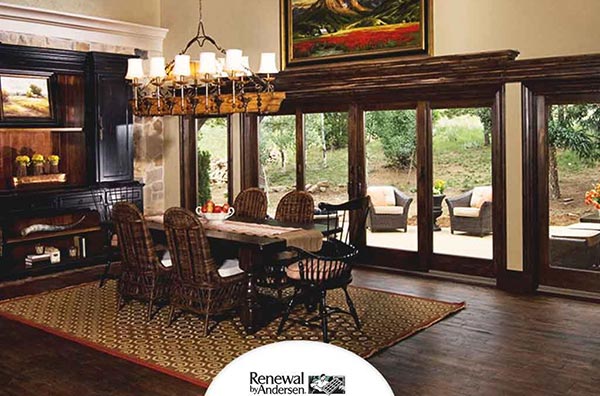 Illusion of Space
Why spend thousands on expensive renovation projects when you can easily create the illusion of spaciousness through large sliding glass doors?
Let the Light In
Sliding doors allow you to enjoy the numerous health benefits of daylight, including a generally improved mood. What's even better is that with the availability of UV-blocking glass, you'll never have to worry about the harmful effects of sunlight exposure during peak hours.
Room With a View
Ask any door and window company about what homeowners want out of their home additions. The answer is almost always the same — they want to enjoy the outdoors without having to leave the comforts of their home. Sliding doors give you exactly that. Namely, an unobstructed view of the outside world.
Seamless Transition
Since sliding doors offer seamless transition, going from one room to the next will no longer leave you feeling disoriented. Plus, sliding doors are unobtrusive enough to not clash with the design of your indoor space while being stylish enough to highlight your decor.
A Blend of Form and Function
For those who want the perfect mix of elegance and functionality, sliding doors are the superior choice. It's easy to use and maintain, all while greatly improving the appearance of your home's interior.
If you're looking for high-quality sliding doors, Renewal by Andersen of British Columbia can help! We also offer replacement windows. Call us today at (604) 800-5176 to request a quote or to schedule a consultation. We serve Vancouver and Delta, BC.