You'll find a host of benefits when you invest in new replacement windows for your home, including improved energy efficiency, increased curb appeal, and better security. New windows can help you increase the value of your home, making them a wise choice for Lower Mainland homeowners who want to boost their property's worth. Here are four ways that new windows can help you achieve this goal.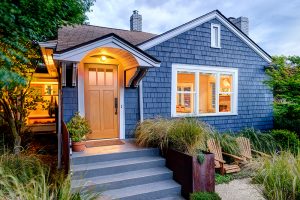 1. Enhanced Curb Appeal
New windows can give your home a fresh and updated look that will boost its value. Whether you choose traditional or contemporary styles, the right window choices will instantly improve the appearance of your property and make it more attractive to potential buyers.
2. Improved Home Security
Installing high-quality windows can help you feel more secure in your home. They provide an extra layer of protection against intruders and the elements, letting you rest easy knowing that your family is safe. In addition, modern locking systems offer enhanced security features that will make it difficult for anyone to break into your home.
3. Increased Energy-Efficiency
Today's windows are much more efficient than they used to be. When you choose ENERGY-STAR® certified windows, you can be sure that your new windows will keep your home comfortable throughout the year thanks to their superior insulation and air-tight seals. This increased efficiency also reduces your carbon footprint and helps you save money.
4. Improved Home Insulation
Modern windows are designed to provide better insulation than older models, which can save you money on heating and cooling bills. New windows help keep the heat in during the winter and out during the summer, which can make a noticeable difference when it comes to utility costs. In addition, they offer greater protection from outdoor noises like traffic or loud neighbours.
If you're looking for ways to increase the value of your home, investing in new windows is a great choice. We can help you find the perfect windows for your needs and budget and offer a wide selection of ENERGY-STAR® certified models that are designed for increased energy-efficiency and enhanced curb appeal. Give us a call or complete our online form to schedule a consultation.