There's something truly captivating about sunshine streaming through sparkling, clean glass. With windows from Renewal by Andersen of British Columbia, you don't have to admire them from afar. We're here to help you make the most of the sunny windows in your home. Harness the energy, enjoy the aesthetic appeal, and enhance your mood—all with the right windows in place.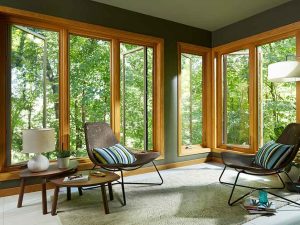 The Benefits of Sunny Windows
It's a joy to bask in the radiance at home, especially in Vancouver where sunlight can be a luxury in some days. Indeed, natural light streaming through your sunny windows has its benefits, giving you a dose of Vitamin D and boosting your mood. Apart from that, it helps enhance your home interiors' visual appeal and lower energy costs.
Investing in Energy-Efficient Windows
Embracing sunlight means choosing the right replacement windows for your Vancouver home. Here at Renewal by Andersen of British Columbia, we offer a range of energy-efficient window glass options, such as High Performance™ Low-E4®, PassiveSun®, SmartSun™, HeatLock™, or TruScene®, to go with our exclusive Fibrex® composite material. Combine these two components together, and you get an exceptional window product designed to minimize heat transfer, reducing heat gain in the summer and heat loss in the winter.
With low-emissivity coatings and advanced glazing technologies, our windows effectively block harmful UV rays, keeping your home comfortable year-round. Not only that, but you can also enjoy improved energy savings and a more comfortable living space.
Place Windows Strategically
The placement of windows in your home is a crucial factor in optimizing natural light and energy efficiency. Consult a reputable window contractor for expert guidance in determining the best window placement for your specific needs, whether you're looking to maximize daylight in certain areas or reduce direct sunlight in others. This strategic approach ensures that your sunny windows not only enhance the aesthetics of your home but also contribute to a more comfortable and energy-efficient living space.
Use Appropriate Window Treatments
Installing blinds, shades, or curtains can help control the amount of sunlight that enters your home. For south-facing windows that receive intense sunlight, consider using light-colored blinds or curtains that diffuse the light without darkening the room.
In contrast, east- and west-facing windows often receive direct morning or late afternoon sun, which can create glare and heat. You may opt for adjustable shades or curtains that can be drawn when needed to block the direct sunlight but opened to let in light at other times. For north-facing windows, where there is less direct sunlight, sheer curtains can be used to allow more natural light to enter while still providing some privacy.
Ensure Proper Installation and Maintenance
Your sunny windows are only as good as the quality of their installation. Work with a trusted window company to ensure that your windows are installed the right way and are optimized to let in as much sunlight as possible. Additionally, schedule professional inspections and regular cleaning and maintenance to keep your sunny windows looking their best.
For all your window needs, look no further than Renewal by Andersen® of British Columbia! Give us a call or fill out our contact form to schedule a free, no-obligation consultation. We offer window and door replacement services in the Greater Vancouver Area, the Fraser Valley, Victoria, Nanaimo, Campbell River, and the Okanagan.