Window replacement is an investment, it's a big project that you and your home should be prepared for. To help you be fully ready for your replacement windows in spring, Renewal by Andersen® of British Columbia is here to discuss the preparation process.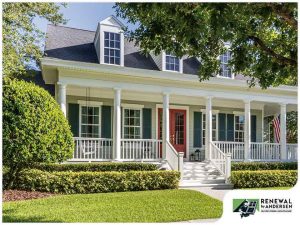 Here are some of the most helpful ways you can prepare your home for a window installation during spring:
If your home is equipped with an alarm system, turn off any systems that may be connected to your current windows. You may need to contact a professional from your home security company to have the alarms disconnected. Don't forget to reconnect them after you've finished replacing your windows.

If you have small children or pets at home, keep them away from the work area until you are finished. This is for the safety of the crew as well as your family and friends. If you require anything near the work area, notify the crew before entering their territory.

When it comes to these types of projects, your window company can be a bit messy. Make sure that nothing fragile is in the way of the window installation process because it can cause your walls to shake. Things that are hanging or leaning against the walls should be removed. Included in this is your window treatment collection if you're storing them to be used over your new windows.

Window replacement can also be a messy endeavor. It is critical to cover your furniture with sheets to keep them clean and free of dirt and dust. It is recommended that you move your furniture four to six feet away from the work area before starting.

Remove any tree limbs or shrubs that may be in the way of the construction site. This will allow the crew to have more space to work and will ensure that your windows are properly installed. Some types of windows necessitate a larger work area than others. Make certain that you understand how much space your new window type will require.

Provide the crew of your trusted window contractor with a separate area where they can set up their equipment. Make sure there is an electrical outlet nearby. Prepare your garage so that the crew and their equipment can store their belongings if rain is forecast.
Whatever the season, Renewal by Andersen of British Columbia is always ready to help you with your window concerns. We offer quality replacement windows all year round, call us at (604) 200-1025 or fill out our contact form to book an appointment. We serve clients in Delta and Vancouver, CA.