Welcome to the Renewal by Andersen®️ of British Columbia's blog. In this page, we'll be bringing you the best tips and the latest updates in the window and door replacement industry. Whether you need pointers on ensuring door replacement success or looking for the right replacement windows for your home, all you have to do is visit this handy blog.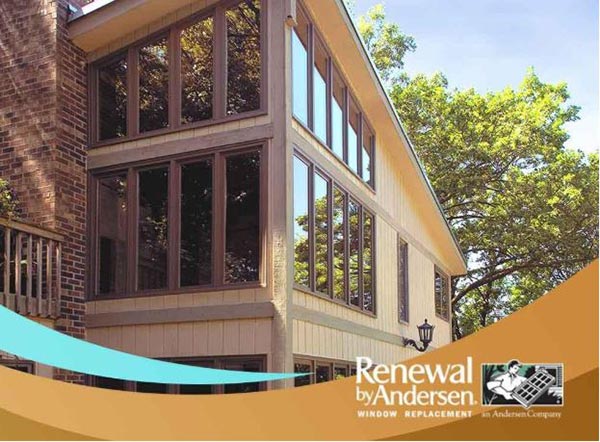 About Renewal by Andersen®️ of British Columbia
Since 2016, we have helped homeowners enjoy more beautiful, comfortable, and energy-efficient homes. We make this possible through our top-tier window and door replacement services. Our commitment to exceptional workmanship and customer satisfaction has earned us these distinctions:
Best of Houzz Service Award 2016
Renewal by Andersen Homeowner Satisfaction Award 2015
ENERGY STAR®️ Partner of the Year Award 2016
Big 50 Remodeling Award from Hanley Wood and Remodeling Magazine
Retailer of the Year Award from Andersen®️
Better Business Bureau (BBB)-Accredited Business, with an A Rating
What Sets Renewal by Andersen®️ of British Columbia Apart
Here are some of the reasons why we remain the #1 window company choice in and around Vancouver:
Exceptional Window and Door Products. Few contractors are able to offer the high-quality windows we can provide, as we use our exclusive material Fibrex®️ for sashes and frames. Fibrex combines the strength and insulating properties of wood with the low-maintenance nature of vinyl. Thanks to the material's impressive durability, we're able to build windows with thinner frames and bigger glass areas. Fibrex forms an airtight seal that prevents energy loss.
All our windows are fitted with our High-Performance™ Low-E4®️ SmartSun™ Glass. This advanced option helps to minimize the amount of heat transfer in your home. By keeping your home comfortable, this advanced technology reduces the load on your HVAC system, translating to lower energy bills. Meanwhile, for your exterior door replacement needs, we offer beautiful and efficient French and sliding patio doors.
Worry-Free Window and Door Installation. When you turn to a reliable window contractor like Renewal by Andersen of British Columbia, expect your home upgrade to run smoothly from start to finish. Our installation crews are highly trained and skilled and covered with $3 million in liability insurance. We allow no room for mistakes–only timely and efficient work to ensure a safe, stress-free process.
Extensive Warranties. To protect your investment, our products come with a 20-year limited warranty for glass, a two-year limited warranty on installation and a 10-year limited warranty for components other than glass.
Make the most of your door and window replacement project by turning to Renewal by Andersen of British Columbia. We serve Delta, Vancouver, Greater Vancouver and Lower Mainland, BC. Call us today at (604) 800-5176 to request a quote. We'd love to hear from you!