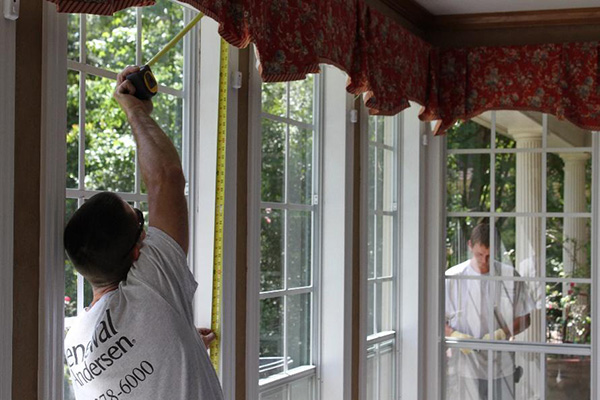 A window breaks, or you refurbish your house, or you just get it in your head that you'd like a change of scenery; for whatever reason, it's time to replace a window. You might be tempted to just go for the fastest, cheapest option, but if you do that, you could be shooting yourself in the foot. Before replacing your window, consider these five key things. You'd be surprised at how much trouble it can save you in the long run.
1. Especially in BC, You Should Choose Your Materials Wisely.
The obvious choices for a window are either wood or vinyl. Who doesn't have memories of a classic wooden windowsill and wood frame? How many people haven't been in a home or building that had vinyl windows somewhere around?
So it might surprise you that the best material option for your windows is actually … neither.
See, vinyl is great because it's low maintenance, but it's also prone to cracks that result in the whole window needing to be replaced. And while wood is a long-time favorite, modern wood frames degrade quickly, particularly in harsher, wetter environments like the Pacific Northwest. While both are certainly well known, neither is precisely what you want.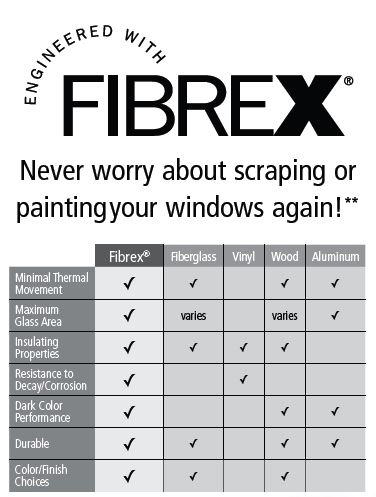 Instead, consider a material like Fibrex. Fibrex presents all of the sturdiness of a wooden frame, with the low-maintenance upkeep of a vinyl frame. It won't chip or crack, and it won't degrade any time soon. Fibrex is forever, almost.
Fibrex also allows for narrower frames, giving you more glass, wider views, and more light. And to top it off, it can be given the appearance of a painted wood finish to maintain that rustic woodwork feel.
That wood finish might seem like a pure vanity point to make, but it actually leads nicely into the second major thing to consider:
2. Aesthetics Are Key.
Homeowners get about 73% of their replacement window investment back when they resell the house, according to the National Association of Realtors' 2016 Cost Versus Value study. Choose the wrong windows, though, and replacements can detract from home value.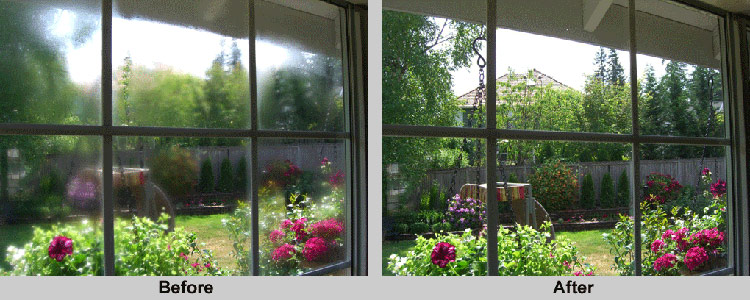 "Like custom kitchens and original wood flooring, windows are important architectural features," says North Vancouver realtor Amy Mackey-Hornack. "Replace them with a cheaper product, and you downscale the house."
Cheaper windows at big box stores don't have the color options that allow you to match your trim. This is where a quality Fibrex option comes to the fore; you get the low maintenance of vinyl without sacrificing aesthetics with a plain matte finish.
When you order an in-home quote, a window company can help you choose options that fit your home and improve its aesthetic value.
3. Hire Licensed and Insured Professionals Who Only Do Windows.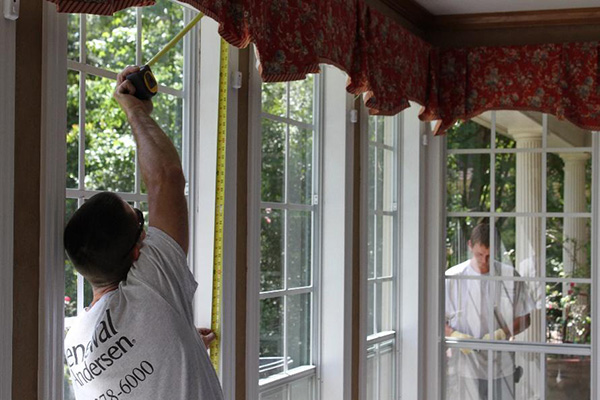 This should never need to be said when it comes to any sort of home improvement … but the truth is it always needs to be said: always go for a licensed and insured professional who specializes in the task at hand.
Always.
A poor installation will cost you far, far more than the money you save on a cheap job. You might create a hole in your vapor barrier, ending up with gaps around your windows that allow in insects in summer and rack up your heating bills in winter.
It will cost you more upfront, but the time, money, and hassle you save in the long term more than make up for it.
This also plays back into the point above; a poorly installed window will absolutely affect the value of your property. Nobody's going to want to pay a premium price for a place that has poorly installed windows that leave them saddled with bills and bugs.
4. Know What the Manufacturer's Warranty Is.
Winters in B.C. can be harsh. It's why you need quality material to make your windows out of, why you need a professional who focuses on windows, and why you need to ensure you're getting at least a two-year installation warranty.
Most big box stores simply don't offer a warranty on installation. Those that do may only do so for a few months if you're lucky. What you want is twofold:
Firstly, you want to go with a specialist window replacement company. They're more likely to have the extended warranties you require to get the most out of your purchase.
Secondly, go for a company that's been around for a long time with a strong reputation. You want to make sure that the company is actually going to be around for the time it takes to honor the warranty itself.
Your windows are going to be exposed to some harsh weather conditions, and they need to stand the test of time. Don't risk it.
5. Don't Choose A Window Based Solely on Price.
This point has been made all through the article, but here we'll stress it:
Don't skimp on the cost.
Having a budget is obviously going to keep your options targeted, but you must always keep in mind that you'll get what you pay for. If you go for the cheapest option to start with, be prepared to fix it again in the foreseeable future.
Generally, you should only need to replace windows once or twice in your lifetime. It shouldn't come up that often. Spending a bit more than you'd think on it today will help ensure that is only once a lifetime, not two … or three … or four.
Do your research to find out why some features and glass options cost more than others. Weigh the long-term benefits against the short-term investment. When in doubt, focus on the long-term value over the cost.