Our Summer science series continues this week thanks to RD&I Product Development Manager Danielle Oscarson.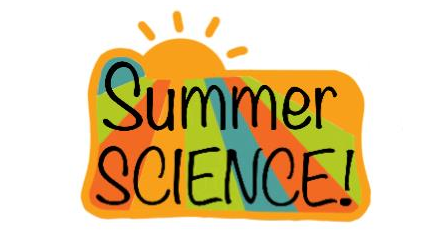 Supplies
1 small glass
1 large glass
Water
Food colouring (optional) 
Directions
Step 1 – Add the water to the large glass.  It should fill about 75% of the glass.
Step 2 – *optional* Add 5 – 10 drops of food colouring, depending on how strong you want the color.  
Step 3 – Take the small glass and vertically lower it slowly into the water with the open end towards the water.  Watch how water does not enter the glass.
Step 4 – Slowly tilt the small glass to one side.  Watch how water now enters the glass.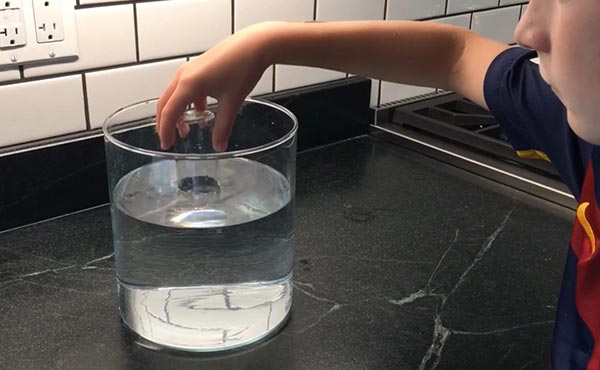 Key Principles
Air pressure.  The glass slowly lowered into the water isn't empty.  It's full of air.  As the water is trying to get up into the glass from underneath, the air inside has nowhere to go.  As water is pushing to get inside the glass, it compresses the air, causing the air pressure to rise, which pushes against the water, causing the glass to not fill with water.  
When the glass is tilted, air bubbles come up and water enters.  The more you tilt; the more air bubbles are formed, and more water enters.
Want to do more?
What do you think would happen if you tilt the glass at different angles?  5 degrees, 30 degrees, 90 degrees, 180 degrees (like when you are upside down underwater)?
Share your experiment fun
Did your experiment go as planned? Were there any surprises? What might you do differently next time? Tell us about your experience through words and pictures on our Facebook page! Be sure to tag @AndersenWindows and use #AndersenWindows with #SummerScience. 
Thanks for joining our Andersen scientists and adding STEM into your summer!