Choosing replacement windows is more than just deciding on the right colour that complements your home. You're also investing in a lot of different factors, not the least of which is the quality and longevity of the product itself. Our custom windows come standard with our exclusive Fibrex® composite material, the toughest window frames we have ever developed.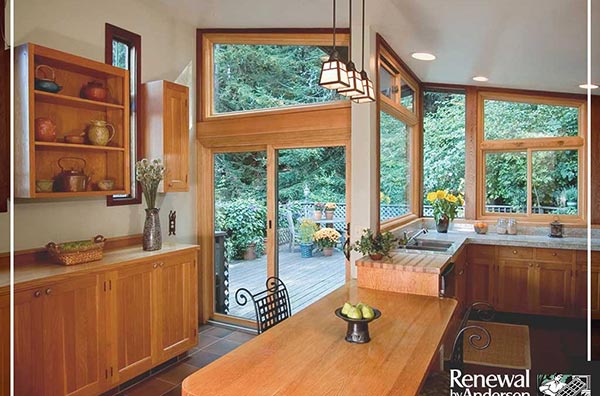 Let our specialists from Renewal by Andersen® British Columbia show you the many benefits of trusting our replacement windows and the difference in durability and reliability our Fibrex frames make.
What is Fibrex?
Fibrex is one of the reasons we have remained the top window company for over a century. Fibrex is a composite material designed, developed and implemented into all of Renewal by Andersen doors and windows. It's made from a proprietary blend of wood fibers and polymers. This unique combination delivers all the advantages of both materials but with none of their known weaknesses. Our design engineers have truly revolutionized the replacement window industry with this incredible product, and you can enjoy all their benefits only from Renewal by Andersen Windows.
Why Choose Fibrex?
Fibrex is designed to withstand all the known vulnerabilities of wood and vinyl frames. With excessive moisture, wood is prone to rot and corrosion, requiring constant maintenance and repainting. Vinyl, for all its strengths, can warp and bend over time. Fibrex has been tested to be rigid, durable and able to resist most types of damages that other materials fall victim to. It offers the looks and feel of natural wood grain, but requires very little maintenance. Lastly, as far as energy efficiency goes, Fibrex offers high thermal insulation, giving your home better warmth during long and cold winters.
Renewal by Andersen British Columbia is the number one trusted window contractor in the area. Call us today at (604) 800-5176 or fill out our online contact form to schedule your in-home consultation and get a free 48-hour quote. We serve homeowners in Great Vancouver, the Fraser Valley, and Victoria, BC.