We get lots of questions every year about window condensation and the effect it has on windows, so we've put together some of the most common indoor humidity and window condensation questions and answers.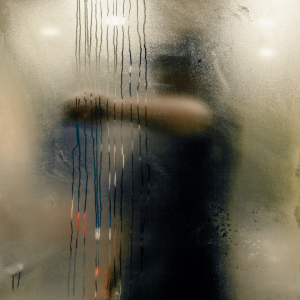 How does indoor humidity affect the formation of condensation on windows?
Condensation on the inside of your windows is usually caused by excessive humidity. As the outside temperature drops, so does the temperature of the glass in your windows. When warm, moist air comes in contact with this cold glass, the moisture condenses and forms water droplets. Knowing when condensation will form on a window and preventing it depends on the energy efficiency of the window, and the exterior and interior temperatures, and the relative indoor humidity of your home. Indoor moisture is a normal part of life. Many activities we undertake in the home, such as cooking and bathing, release moisture into the air.
How can I reduce indoor humidity in winter?
Open the blinds and drapes to let out moisture-laden air.
Raise the air temperature in your home to decrease relative humidity.
Turn on ceiling fans for more air circulation.
Run exhaust fans in the kitchen and bathroom and leaving them running for 15 minutes or longer to clear out lingering moisture.
Ensure proper ventilation of appliances, like dryers, to the outside.
Avoid storing firewood in your house or basement.
Indoor heating tends to make the air too dry in winter. Can I use a humidifier inside my home?
While humidified air can be helpful to some people, it can sometimes have negative side effects. Humidifiers need to be cleaned regularly so that mold and bacteria don't build up in their filters. Also, if the air is humidified excessively, condensation and other excess humidity related problems can occur. Winters on coastal British Columbia tend to be moisture laden so keep this in mind when considering a humidifier.
One benefit of humidifying the air is that it can help reduce static electricity in carpets and shrinkage in wall cracks and wooden furniture sometimes caused by over drying. Regardless of whether or not you choose to use a humidifier, it's important to keep an eye on the moisture levels in your home so you don't cause any other humidity-related problems.
Every home is different, but a level between 30 and 40 percent humidity is typically ideal for keeping your home warm and comfortable in the winter, without leaving condensation on the windows.
Failure to maintain a reasonable humidity level may have the following effects:
Low humidity=skin dryness. Humidity levels below 20% may cause skin dryness, which results in itchiness and discomfort.
High humidity=allergies. Humidity levels of over 65% may cause asthma, allergies, and other upper respiratory illnesses.
Excess humidity=home deterioration. Components such as windows, tiles, wood, and doors that store moisture are affected most.
If the windows in your home aren't properly sealed, air leakage and condensation can occur when there's an imbalance in indoor and outdoor temperature. Moisture may also seep through walls and damage the paint on them, as well as cause peeling paint on window sashes. Even window frames are not safe from moisture damage.
The bottom line: keep a relative humidity level in your home that is comfortable for you. Once you reach that point, turn off your humidifier or reduce the sources of humidity in your home to prevent condensation.
For more information on condensation, check out our other blog post: It's Condensation Season in BC, or view our free condensation brochure: 2021 Condensation Brochure – Renewal by Andersen.
If you're thinking about replacing your windows, consider doing it in the winter. You'll save money on installation because it's quick and easy, and you'll enjoy increased energy efficiency thanks to new replacement windows! Call us today to schedule a free consultation.